Objective
Validate the mechanical strength of an electrical cabinet undergoing seismic effects according to the verification criteria of the RCC-M (Design and Construction Rules for Mechanical Components of PWR Nuclear Islands).
Main operations
Finite-element modelling of the whole electrical cabinet.
Calculation of the modal basis: natural frequencies and mode shapes
Seismic calculation by spectrum analysis with CQC modal recombination (Complete Quadratic Combination).
Analysis of the movement and calculated stress on the structure and comparison with permissible values defined in the RCC-M.
Extraction of the reaction efforts at the electrical cabinet anchor points.
Correlation with qualification tests on vibration table.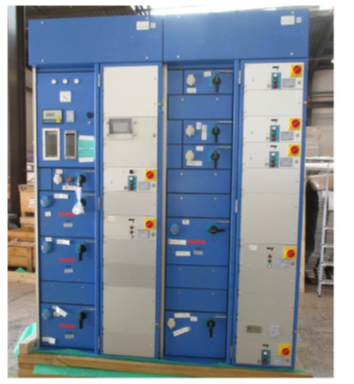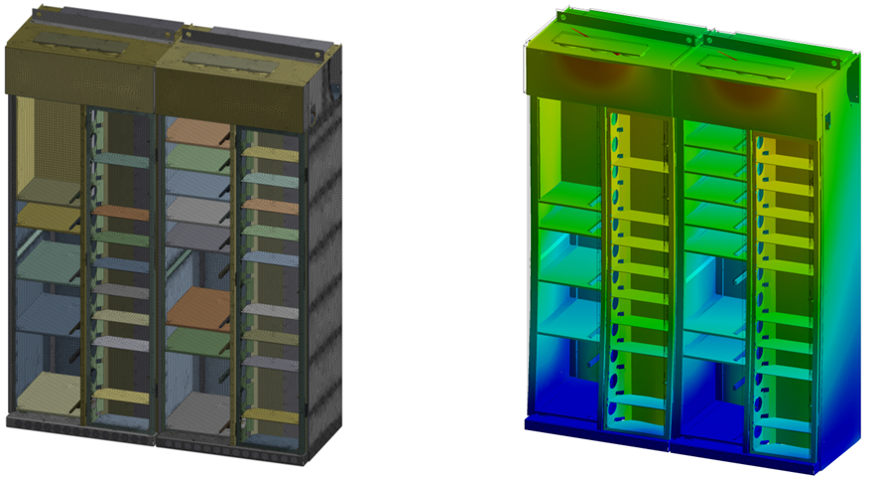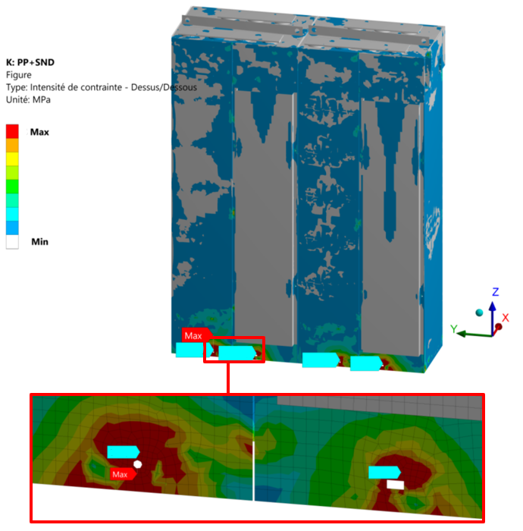 Tool: Ansys
FEM, Finite-element modelling, modal analysis and spectrum response.