Objective
Determine a geometric definition of an additional pipe hanger via topology optimisation. The objective is to maximise the hanger rigidity subject to a mass objective, while ensuring a proper mechanical strength.
Main operations
Creation of the additional hanger as a solid to optimise
Finite-element modelling of the assembly: pipe and additional hanger
Application of the boundary conditions and a static load matching a pressure inside the pipe
Definition of areas excluded from the optimisation at the level of the additional hanger
Definition of the mass optimisation target of the additional hanger
Extraction of an optimized geometric definition of the additional hanger
Verification of the mechanical strength of the additional hanger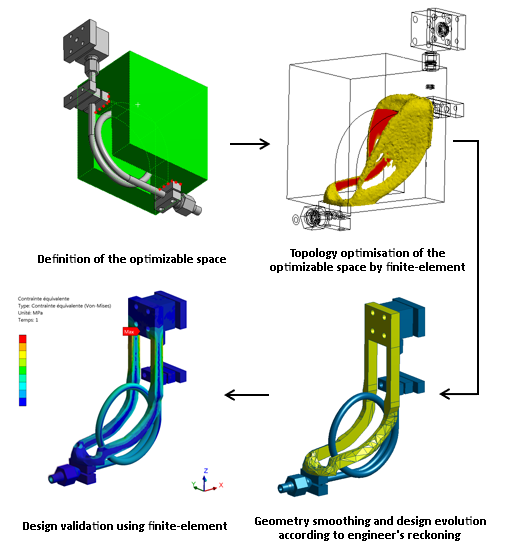 Tool: Ansys
FEM, finite-element modelling, linear static analysis and topology optimisation.